So you've decided to explore factoring as a way to improve your cash flow and take your trucking business to the next level. Great move. Factoring can be a game-changer for transportation companies looking to scale up operations. But choosing the right factoring partner is crucial. Not all factoring companies are created equal, and the wrong choice can end up costing you big time in fees, headaches, and missed opportunities.
This guide from HMD will walk you through the key factors (see what I did there?) to consider when evaluating factoring companies. We'll look at the fees they charge, the specific terms of their contracts, their level of customer service, their reputation in the industry, and just how much they really understand the trucking business. The goal is to help you find a factoring partner that fits your unique needs so you can get back to focusing on what really matters - keeping your trucks on the road and your customers happy.
Fees and Contract Terms: What to Look for in a Factoring Company
When choosing a factoring company, the fees and contract terms are two of the most important things to consider. You want a company that charges reasonable fees for the services provided and offers a flexible contract.
Look for a factoring company that charges fees in line with the industry average. Factor fees typically range from 1-5% of the invoice amount, while discount fees are usually around 2-10% annually. Avoid any company charging substantially higher fees, as that will cut into your profits.
Also seek out a company that offers a contract with an initial terms of 6-12 months. This allows you to test the waters before committing to a long-term agreement. Look for a contract that allows for easy exit after the initial term without heavy penalties. The ideal contract will also allow for flexible and negotiable terms so you can make changes as needed to suit your business requirements.
HMD Financial will be upfront and transparent about all fees and provide the full contract details for your review before you sign anything. Never feel rushed into an agreement you're not fully comfortable with. The right factoring partner for your trucking company will provide terms that are fair and beneficial for both parties. With reasonable fees and a flexible contract, you'll have a factoring solution that supports your business for the long run.
Reputation and Customer Service: Why They Matter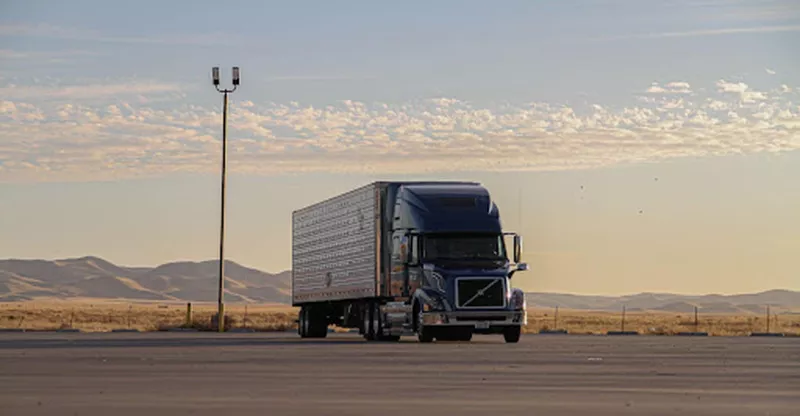 When choosing a factoring company, you need to consider a few critical things. Reputation and customer service should be at the top of your list.
A factoring company's reputation says a lot about how they treat their clients and run their business. Check online reviews from other trucking companies to get a sense of their reputation. See what people praise about them and watch out for any common complaints. You want a factoring partner known for being trustworthy, transparent and looking out for their clients' best interests.
Equally important is the level of customer service they provide. Look for a factoring company that is easily accessible by phone or email and responds to questions and concerns in a timely manner. They should have experienced staff who understand the trucking industry inside and out.
Exceptional Service Means a Better Experience
Nothing is more frustrating than dealing with a factoring company that is hard to reach or doesn't provide helpful service. Excellent customer service means:
Fast responses to questions and issues
Knowledgeable staff familiar with the trucking industry
A single point of contact for your account
Clear communication and transparent practices
The factoring company you choose will become an important business partner. Make sure they value customer service and have a proven track record of going above and beyond for their clients. Their reputation and service level can either make or break your experience. Do your due diligence to find a factoring company committed to exceptional service.
Industry Expertise: How to Tell if a Factor Understands Your Business
A factoring company that understands the trucking industry will be better equipped to meet your unique needs. Look for the following signs that a factor "gets" your business:
They have experience working with trucking companies. An established factor that has specifically served the transportation industry for many years will already understand issues like fluctuating cash flow, fuel costs, and seasonal changes in shipping volumes. They've been there, done that.
They offer fuel card programs and other useful services. Factors catering to truckers may provide additional benefits like fuel cards, maintenance programs, and load boards to help you save money and find new customers.
They have a quick turnaround. In an industry where time is money, you need a factor that can approve new customers and fund invoices within 24 to 48 hours. Delays cost you precious time and profits.
They visit your business. The best factors take the time to visit your operations, meet your staff, see your equipment, and gain a firsthand understanding of how your company works. They can then tailor services to fit your exact requirements.
They stay up-to-date with industry regulations. The transportation sector is heavily regulated, and the rules are always changing. Choose a factor that keeps on top of the latest federal and state regulations regarding subjects like electronic logging devices, driver hours of service, freight rates, and hazardous materials handling.
They belong to industry organizations. Factors engaged with groups like the Transportation Factoring Association, Truckload Carriers Association, or Commercial Motor Vehicle Factoring Association demonstrate their commitment to the industry. They participate in these organizations to advocate for transportation companies, stay on the cutting edge of industry best practices, and build a network of resources to better serve you.
In summary, you want a factoring partner that can relate to the realities of running a trucking company. Their experience, expertise, and insight into your world will make all the difference in a successful, long-term relationship. An ideal factor for truckers acts as an ally and advisor, not just another vendor.
Conclusion
So you see, choosing the right factoring company is not a decision to take lightly. Do your homework and evaluate multiple options to find the best fit for your business. Make sure you understand the fees and contract terms fully before signing on the dotted line. And don't forget, a good factoring partner should provide great customer service, have a solid reputation, and really understand the ins and outs of the trucking industry. The factoring company you choose can have a huge impact on your cash flow and growth, so choose wisely. With the right partner by your side, you'll be cruising down the road to success in no time. But choose poorly, and you may end up stuck in a financial traffic jam. The choice is yours - now get out there and start comparing factoring companies! The open road awaits.